You can have your bikes, PS4's, socks, totem tennis. I want a line-breaking, inside-outside, pack-crunching, goal-kicking, intercepting, utility-ruckman and an earlier season start date. Here's what your club would love from old Santy Claus.
Adelaide
The Crows will be hoping for a brand new slate, to rebuild a culture that has (from the outside at least) crumbled in the last two years after "that camp". One assumes that this is the gift that the Crows themselves have in mind, considering the turnover in personnel at the helm of the Crows.
The Pride of South Australia would also be hoping for a big year from Darcy Fogarty, who looks to have a very bright future ahead of him.
Brisbane
After an ultra-impressive 2019, the league's biggest improvers will be hoping for a big box of sustained development, where that comes from could largely hinge on Cam Rayner taking the next step. While he played every game for the Lions, he went missing at times. Lions fans will be hoping Rayner can be a more consistent performer in 2020, whether that means more goals, or more time impacting the midfield.
Carlton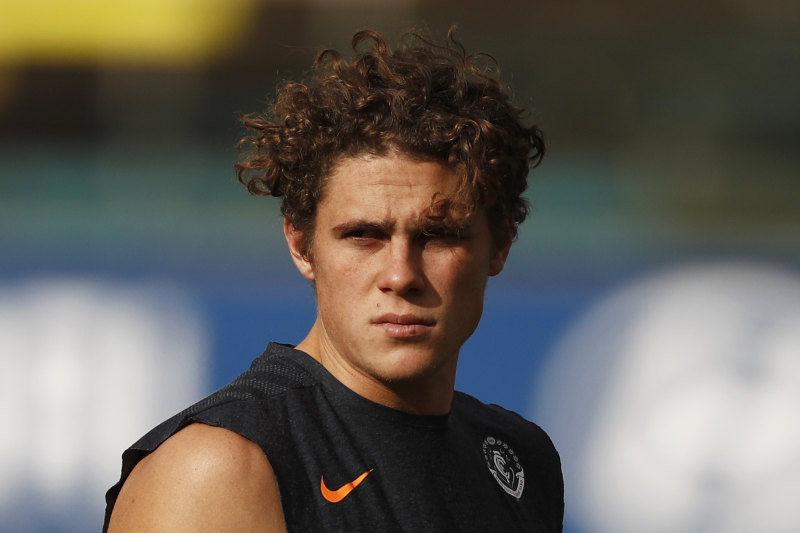 The Blues will be hoping to unwrap a box of not being rubbish anymore. I think they will get that, not sure how big the box will be though.
A big part of said box will be comprised of co-captain Sam Docherty recapturing the stellar form of 2018, as well as some younger players taking the next step in Zac Fisher and Petrevski-Seton.
A stocking-filler will be the possible return of Charlie Curnow, whose return has been cruelled by a fractured patella.
Collingwood
They normally do alright at Christmas time (limited travel), and they did just sign Grundy to a 7-year deal, but the Pies will also be hoping for a clean bill of health on the injury front – 2019 saw the Pies decimated by injury at times with stints on the sidelines for Cox, De Goey, Langdon, Adams (recently in a moon boot) and Beams (there's some coal).
Essendon
There's probably two reallllly obvious ones for the Bombers.
One is that Daniher re-signs, but aside from that, winning a final would be the proverbial little girl's Pony at Christmas. Over 5,500 days have elapsed since they last won in September.
Fremantle
Some Dockers faithful would have you believe that their gift arrived when Ross The Boss got the arse, but there's two other pressies that they'd love.
Jesse Hogan fulfills the Waterhouse prophecy; no, not that twat Tom, the CLIVE Waterhouse prophecy. If Hogan takes the field and is at even 75%, then the Dockers finally have a forward that can damage on a consistent basis
Blake Acres and James Aish step in to fill the Brad Hill and Ed Langdon sized holes in their lineup.
Geelong
It hurts me to say this, given that my allegiance is at Moorabbin. Jack Steven returns to being the pacy, in and out, goal kicking superstar that he was.
But honestly – myself, and I'm sure Cats fans will be hoping for a circa 2018, top-10-in-the-brownlow Jack Steven shaped pressie under the tree. Good luck Jack, and thanks.
Gold Coast
̶N̶̶o̶̶t̶̶ ̶̶b̶̶e̶̶i̶̶n̶̶g̶̶ ̶̶a̶̶n̶̶ ̶̶a̶̶b̶̶s̶̶o̶̶l̶̶u̶̶t̶̶e̶̶ ̶̶b̶̶a̶̶s̶̶k̶̶e̶̶t̶̶ ̶̶c̶̶a̶̶s̶̶e̶̶.̶ Showing SOMETHING
̶wi̶̶t̶̶h̶̶ ̶̶a̶̶ ̶̶l̶̶i̶̶t̶̶t̶̶l̶̶e̶̶ ̶̶h̶̶e̶̶l̶̶p̶̶ ̶̶f̶̶r̶̶o̶̶m̶̶ ̶̶A̶̶F̶̶L̶̶ ̶̶h̶̶o̶̶u̶̶s̶̶e̶ The Suns have managed to re-sign some big names already in Ben King, Jack Lukosius and Izaak Rankine. But they'll want to continue that trend in 2020, where they'll look to gain the signature of Fiorini, and hopefully extend the contracts of prize draftees Rowell and Anderson.
To do that, they'd want to start winning, and to do that they'll have to build on their defense-oriented game plan, and start incorporating some offensive play, meaning King, Sexton, Rankine and Lukosius all need to take huge steps.
GWS
I took annual leave to watch the Grand Final, so please believe that GWS are real low on the list of things that Hank likes.
Consolidate the re-signings of Coniglio and Whitfield – WIN A FLAG.
The present that GWS will be hoping for IS IN THE SHAPE OF A PREMIERSHIP CUP. They have the cattle, they just need the belief. The Grand Final scoreline won't fill them with confidence, but a fit Cogs and Whitfield are huge additions that will go a long way towards their ultimate goal.
Hawthorn
Tom Mitchell returns, and again dominates.
The return of this pure ball magnet will be a shot in the arm for Hawthorn, whose midfield is starting to look scary good, when considering the form of the Worpedo, Jaeger, Shiels and Old man Henderson.
Jon Patton is another interesting one, if the big man can remain injury free he looms as a massive boon to the Hawks forward brigade.
Melbourne
The perfect present for any Dee's fan is surely for them to return to the form they showed in 2018, prior to their spectacular tumble down the ladder in 2019.
Perhaps feeding into the return to the 2018 form that saw them play in a preliminary final will be the availability of Stephen May and Jake Lever. If they can have these two on the park (particularly with Frost moving to Hawthorn) they will be a chance of recapturing the magic.
They also struggle up forward, so a stocking filler could also be a return to form from Tom McDonald.
North Melbourne
North will be hoping for a present in the form of Jy Simpkin and Luke Davies-Uniacke taking the next step.
LDU as been unimpressive thus far, and Simpkin, while playing the majority of the season, hasn't really had the impact that the Kangaroos woul've hoped for.
A return to the big stage from the brave Majak Daw will be an emotional gift for the Shinboners also, with reports that he has joined in full training.
Port Adelaide/The Port/Koch Adelaide
Port will be elated if Ollie Wines can get back to the form everyone knows he is capable of. The bull had an up and down year in 2019 and will be hungry for redemption, and with Port entering their 150th year in existence (tenuous) and Hinkley's job on the line, the stakes have never been higher.
On Hinkley, from the outside it seems that a fair chunk of supporters would view his dismissal as a gift. It's not all bad though, they should beat the Crows!
Richmond
Marlion Pickett to show he isn't a flash in the pan.
The cult hero showed what he is capable of in this year's big dance. That blind turn, that goal, the celebration were all just pure football delights. If he can replicate that in 2020, then Richmond become an even scarier prospect – a midfield of Martin, Pickett, Cotchin and Edwards delivering into a forward line of Riewoldt and Lynch is absolutely terrifying.
A return to the game at some point during the season for Jack Higgins would be a nice little Christmas trinket also.
St.Kilda
The biggest players in the trade period, the obvious one is that Brad Hill repays the faith that St.Kilda has shown him, and gives the Saints some much needed outside run and class by foot.
Another would be the continued improvement from one of 2019's most improved in Rowan Marshall. "The prospect" was probably in the top 4 or 5 ruckmen in the game last year, and if he can improve his tap work, look out.
Jake Carlisle didn't have the best 2019 after returning from a serious back injury, but from reports – he is back in full swing, and ready to grab 2020 by the balls. The backman is one of the games best interceptors when firing, and at 200+ cm is an absolute handful. Saints will be hoping he is up on all cylinders when season 2020 gets under way.
Also; Max King.
Sydney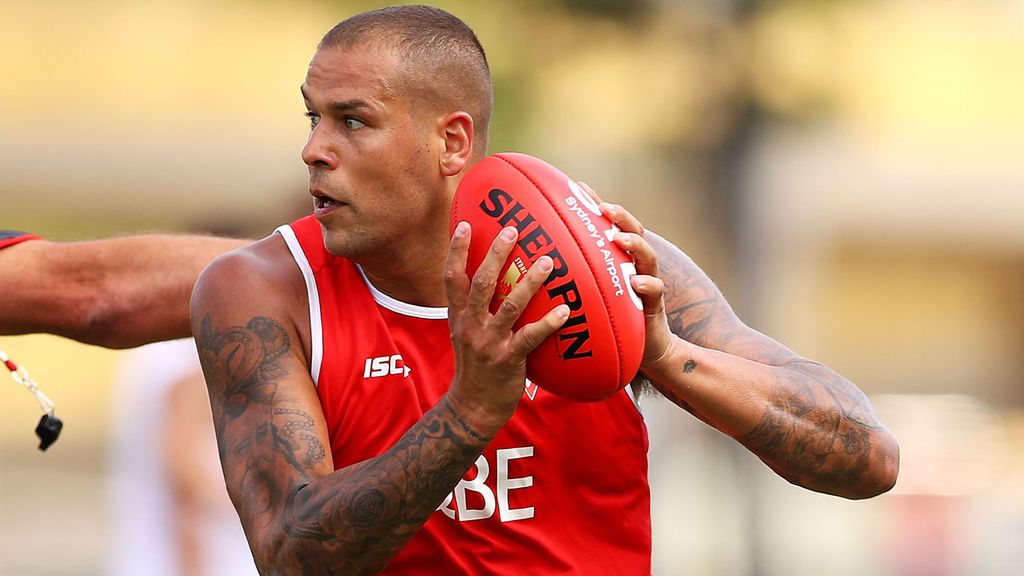 Gee, Swans fans would love to get a fit and firing Lance Franklin under their tree. By all reports Bud has dropped a few kegs and is running well, which may signal a return of the lithe goal machine that can turn a match on a dime, football fans can only hope.
West Coast
The addition of Tim Kelly makes the Eagles a very, very scary prospect for teams. When you then add a rejuvenated Nic Naitanui into the mix, wowee.
Eagles fans will have everything crossed in the hope that NicNat and Tim Kelly can combine to produce some centre square magic. The odds are certainly short that they will, merry fucking Christmas Eagles fans.
Western Bulldogs
The Dogs are exciting, they have grunt through the midfield, and now with the arrival of Josh Bruce, a bonafide forward target.
Dogs fans will be penning letters to the man in the red suit asking for a 40+ goal season from Baroooose, who has shown that he is more than capable of such yearly sacks, and with a premium midfield delivering into forward 50, the sky is the limit.
---
Have an opinion you want to share? Be sure to join the conversation online by liking us on Facebook or following us on Twitter.